ASBESTOS REMOVAL VICTORIA
Whelan the Wrecker has extensive experience in the safe removal and disposal of asbestos from commercial buildings, including both types of asbestos containing materials.
Whelans is also a leader in the safe management of all forms of hazardous waste and dangerous goods that are commonly found throughout urban structures and soils and light industrial facilities.
Looking for asbestos removal in Melbourne or across Victoria?
Commercial Asbestos Removal
Despite being banned from use in Australia, asbestos can still be found in thousands of different building materials and products. The only way to rule out asbestos is to sample and test for the presence of asbestos.
We only work with trained, qualified, experienced contractors who have the right equipment to safely remove asbestos, and are licenced to remove "class A" asbestos. This means they're licenced to remove any amount of asbestos, covering small, medium and large-scale commercial abatement works, as well as friable and non-friable asbestos.
Our contractors are also required to be supervised when removing asbestos by a highly qualified and experienced supervisor who has the appropriate certification.
Whelans has an extensive range of asbestos abatement services, including:
Asbestos surveys, testing and analysis of structural and environmental contamination, including soil, roofing, wall sheeting, cladding, piping,fencing, tiling, insulation and miscellaneous construction materials
Licensed removal, temporary storage and transport of contaminated materials, including accredited tracking and reporting systems
Triple certified management systems – ISO9001, AS4801 and ISO14001
Our asbestos removal contractors follow four steps in the asbestos removal process, after which it is deemed safe for demolition works to begin, or the site can return to its normal use.
1

Site Specific Asbestos Register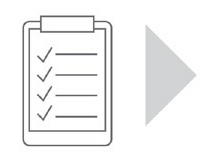 Independent Occupational Hygienist engaged to complete site specific Asbestos Register
2

Asbestos Management & Control Plans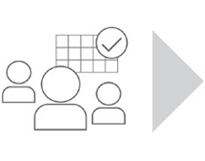 Asbestos Management Plan
Emergency Preparedness & Response Plan
Independent Occupational Hygienist engaged to oversee licensed removal and disposal of ACMs.
3

Asbestos Removal
& Disposal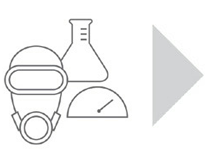 Licensed Removal & Disposal of ACMs and/or hazardous waste
Work Area Exclusion Zones & Encapsulation
Independent Air Monitoring Controls & Analysis
Onsite/Offsite Laboratory Analysis
Regulatory Oversight & Compliance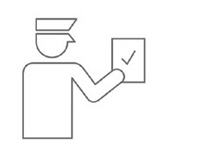 Independent Occupational Hygienist Work Area Sign Off
Safe for land/area to return to normal use or transfer of use
Safe for demolition works to begin
Hazardous Waste
Whelan the Wrecker is a leading provider of hazardous waste management in Melbourne and Victoria. We work exclusively with trained, experienced contractors who are licenced to handle, remove and safely dispose of all types of dangerous goods and hazardous wastes that may be present throughout urban structures and soils, and redundant light industrial facilities.
Our extensive capabilities include:
Hazardous Waste Removal
We work with all types of hazardous wastes, including lead, mercury and highly toxic industrial compounds, such as PCBs. We provide:
Industrial cleaning services, including high pressure and abrasive techniques
Transformer flushing
Vacuum loading
Non-invasive/disruptive digging
Removal of biological and chemical waste
Contaminated site surveys, testing and analysis
Removal and disposal of mercury, lead, arsenic, nickel, radioactive waste, hydrocarbons, PCBs, hexavalent chromium, acid sulphate soils, PFAS, and other contaminants
PPE and Site Security
Our expert teams are protected by the latest HAZMAT protective equipment under the guidance of certified occupational hygienists. We work closely with local authorities to secure contaminated sites and maintain public safety standards until the area is certified as clear of contaminated waste and safe for public access.
Remediation and Rehabilitation
Whelans also offers full site remediation and rehabilitation services. These include:
Excavation and removal
Containment and compaction
Bioremediation and landfarming
In-situ stabilisation, screening and abatement
Chemical treatment and stabilisation
Capping, trenching and cover barriers
Revegetation
Backfilling, contouring, drainage
Membrane vapour barrier installation
Whelan the Wrecker
Victoria's leading asbestos removal contractor in Melbourne, Geelong, Morwell, Warrnambool, Horsham, Ballarat, Bendigo, Mildura, Shepparton, Wodonga