RESOURCE RECOVERY VICTORIA
We understand the Circular Economy and what it takes to satisfy strict regulatory and statutory requirements without compromising project quality, programme or budget forecasts. All recycling sites operate under approved conditions which maintain the highest level of quality control for incoming materials, reprocessing and finished product sales.
Looking for resource recovery services in Melbourne or across Victoria?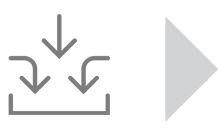 INPUTS
Scrap Steel
Timber
Concrete
Asphalt
Bricks
VENM & ENM
Masonry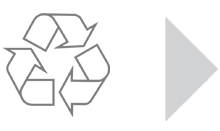 WHELAN RECYCLING SERVICES
Commercial Skip & Site Bins
Licensed Cleanfill
Certified Waste Transfer Stations & Weighbridge Operations
Fixed Concrete Crushing & Screening
Mobile Concrete Crushing & Screening
Licensed Removal & Transport Logistics (including Contaminated Materials)
Timber Wholesale & Retail
Timber Milling & Machining
Materials Solution Management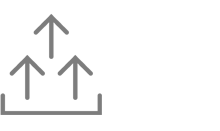 OUTPUTS
Envirocrete & Envirobase
Hard Rock Aggregate & Dust
Hardwood Posts & Beams
Green Star, NABERS & NGER Aligned Reporting Systems
Crushed Brick
Excavation Rock Rubbles
Furniture Grade Hardwood
Custom Aggregates
Asset Recovery & Salvage
Hardwood Decking & Flooring
Drainage Aggregates
Wet Mix & Concrete Blends
Custom Machining & Furniture Design

Waste Management Expertise
Our comprehensive waste management and resource recovery capabilities are built upon decades of experience and long standing, trusted relationships with secondary market processors and global commodity traders that offer our clients unrivalled value for money.
| | WASTE TYPE | MATERIALS SOLUTION MANAGEMENT | DIVERSION RATE |
| --- | --- | --- | --- |
| | CONSTRUCTION & DEMOLITION WASTE | Including (but not limited to) bricks, asphalt, masonry, timber and scrap steel. Waste is sorted and processed at our own transfer and production facilities or those of our long standing partners. | 90%+ |
| | | Fixed and mobile crushing and screening plant process more than 1.5m tonnes of concrete waste each year to produce 21st century building materials such as Envirocrete and Envirobase. | 100% |
| | FERROUS & NON FERROUS WASTE | Ferrous and Non Ferrous Metals are sorted onsite and at accredited Waste Transfer facilities. Specialist processing facilities engaged to reuse waste in the production of new iron and steel. | 100% |
| | | Salvageable timber is milled and machined before reuse as decking and flooring, furniture, or architectural posts and beams. Non salvageable timber chipped to produce mulch. | 100% |
| | | Including (but not limited to) paper, cardboard, (soft) plastics, rubber, gyprock and PVC. Sorting via accredited transfer facilities. Secondary market processors engaged for reuse and resale. | 80%+ |
| | ASBESTOS & HAZARDOUS WASTE | Whelans work exclusively with Class A licenced asbestos removal contractors, with extensive experience in the safe delivery of small, medium and large scale commercial abatement works. | |
Sustainability Reporting
We take great pride in our ability to partner with our clients to achieve their sustainability aims as well as to navigate changing social, political, economic and legislative landscapes. We understand the Green Star accreditation and NABERS sustainability rating frameworks, together with the Australian Government's National Greenhouse & Energy Reporting scheme.
Local Council Approved Waste Transfer Facilities.
Independently Audited & Green Star Certified Waste Transfer Facilities.
Comprehensive Waste Stream Tracking, Docketing, Tipping & Invoicing System.
GPS Tracking - Vehicles & Bins
Licensed Landfill & Cleanfill Disposal
Green Star | NABERS | NGER Aligned Reporting Systems
Standard & Customised Metrics [Corporate | Project Specific]
Performance Benchmarking & Best Practice Insights